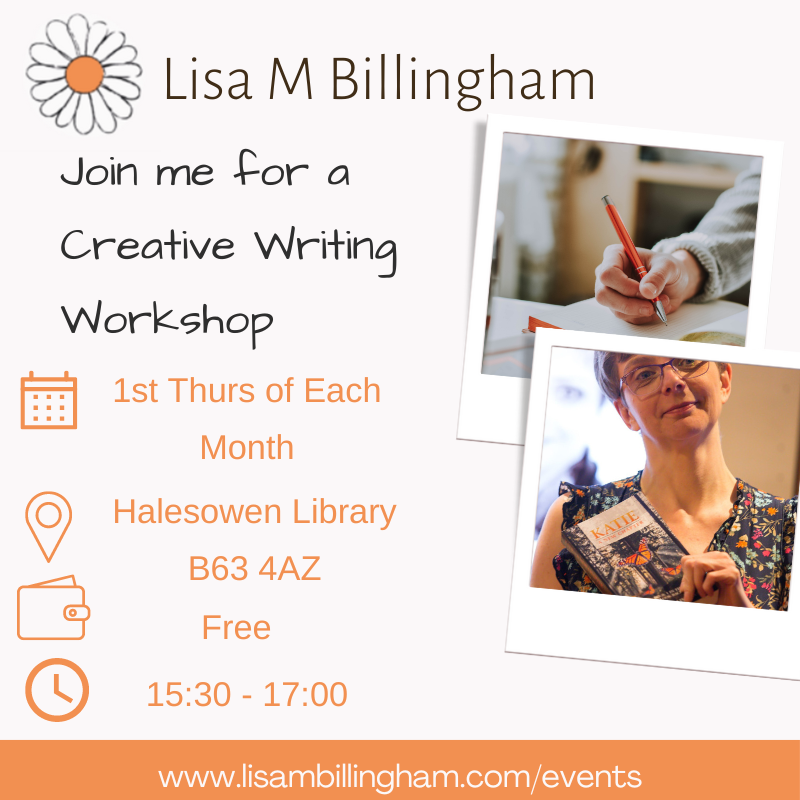 Healing Through Creative Writing Workshop
Whether you just want to meet like-minded people, unleash your inner potential, release past woes and/or tell your story through creative writing.
Join me and a diverse group of participants at:
Halesowen Library
Queensway Mall, The Cornbow, Halesowen, West Midlands, B63 4AZ
On the 1st Thursday of each month from 15:30 – 17:00
I asked some of the group to give me 3 words about how/what they feel about the group, here are some of their responses:
🙏 Supporting, trusting, and caring.
👊 Fellowship, confidence, opportunity
📝 Community, inspiring and courageous
💖 Involved, creative, inspired.
Don't forget your pen & notebook.
If you want to feel some or all of the above and more, book your place for next month's session. https://buff.ly/41QX9gv
#writers #writersevent #writingevent #creativewriting #halesowen #localevent #releasethepast #healing #confidence #inspire #novel #writingnovel #creativity #westmidlandswriter #writing #people #creative #editing #opportunity #community