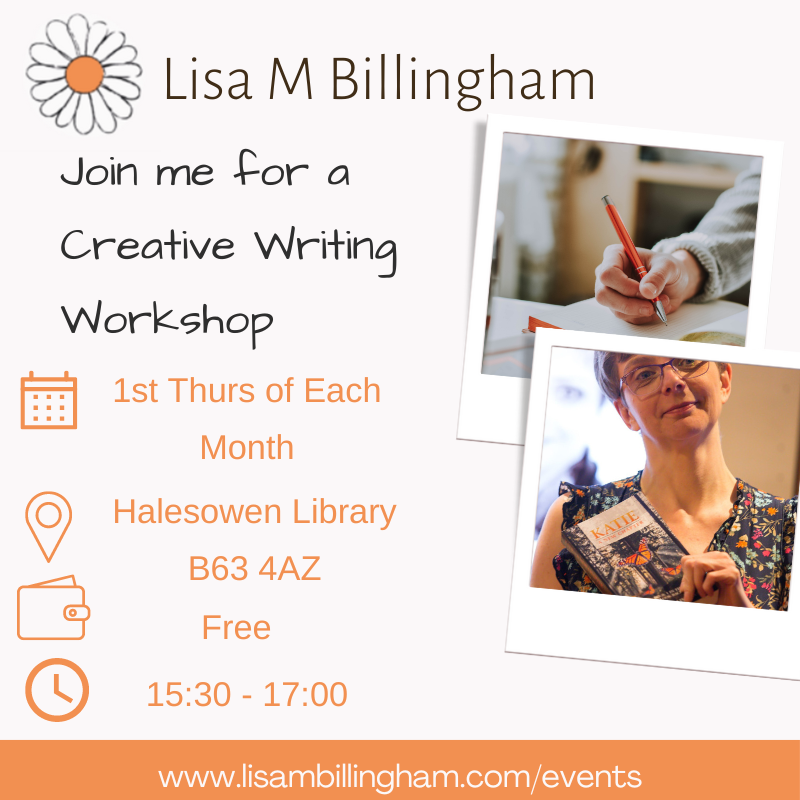 Healing Through Creative Writing Workshop
FREE creative writing workshop!
Whether you just want to meet like-minded people, unleash your inner potential, release past woes and/or tell your story through creative writing.
Join me at:
Halesowen Library
Queensway Mall, The Cornbow, Halesowen, West Midlands, B63 4AZ
On the 1st Thursday of each month from 15:30 – 17:00
Booking is required: https://www.eventbrite.co.uk/e/healing-through-creative-writing-workshop-tickets-433505565817
Join our WhatsApp group to keep updated.
Vhttps://chat.whatsapp.com/HnEQ6Bme7BhI2HuMhWpP6q
Each month we have a guest speaker talking to the group about their writing journey or teaching us a new skill.
1st June: Portland Jones is talking us through the editing process.
Our next session is the 1st June.
#writers #writersevent #writingevent #creativewriting #halesowen #localevent #releasethepast #healing #confidence #inspire #novel #writingnovel #creativity #westmidlandswriter